Weight Management Program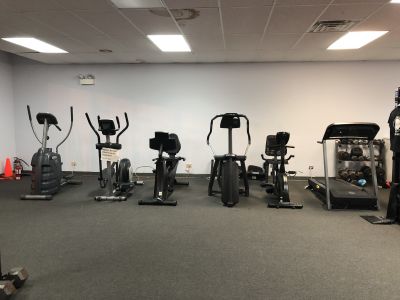 WEIGHT MANAGEMENT PROGRAM
Enjoy a 6-session or 12-session custom program designed to achieve your individual fitness goals. Each session lasts one hour.
Each plan includes:
An initial interview and assessment to determine your goals.
A workout plan designed specifically for you to achieve results.
Individualized instruction from Your Personal Trainer.
One hour workouts at our facility.
Workout equipment to fit your individual needs
Your continuous improvement.
One one-hour session for you and a friend (If applicable)
Each workout program is designed to meet your specific needs, including:
Lose fat and unnecessary weight
Gain muscle
Increase strength
Increase cardio-respiratory endurance
Increase flexibility and balance
Achieve your specific athletic goals
Attain overall health and fitness
Realize mental clarity and mind-body benefits
Prevent specific chronic diseases
Reduce the symptoms of specific chronic diseases
Combat Sports Fitness Training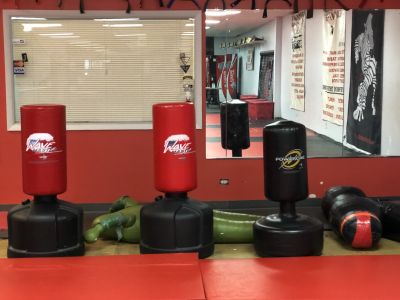 Top Benefits of Combat Sports Fitness Training
Combat Sports training,(Boxing, Kickboxing, Taekwondo, Muy Thai) requires a high level of athletic prowess: strength, speed, agility, hand-eye coordination, endurance, nerve, and power, just to name several required attributes. Combat Fitness Training, as a fitness activity enables the average person to hone those same athletic skills, all without having to take a punch. There are 5 reasons why.
1. Enhanced Cardiovascular Health
The whole point of cardio is to place a moderate amount of stress on your heart and lungs so that they're challenged enough to make beneficial physiologic adaptations to support the higher level of physical activity. keeping your heart rate up during your workout, there's no reason you can't punch, kick, and jump your way to a healthy heart.
2. Improved Total-Body Strength
During Combat Sports Fitness Training, you may punch or kick a bag hundreds of times, requiring your upper body, lower body, and core to engage as you make contact with the bag. Plus, we will incorporate strength, agility and plyometric training moves to your workout.
3. Better Hand-Eye Coordination
You may not think about the importance of hand-eye coordination and its effect on total health, but hand-eye coordination plays an important role in a person's gross and fine motor skills. Individuals with good hand-eye coordination tend to have faster reflexes and reaction times and tend to have better physical coordination as a whole. This is particularly important during aging, as coordination and balance become compromised, increasing the risk of falls.
4. Decreased Stress
Almost any form of moderate to intense physical activity can decrease stress. According to the Mayo Clinic, exercise increases endorphins, boosts mood, works as a form of meditation, and improves sleep, all of which help reduce stress.
Combat Sports Fitness Training is a great outlet for stress for two reasons: First, you typically transition between high intensity bouts of exercise and moderate intensity recovery periods. Second, there's an incredibly cathartic release when you get to take some of your stress out on a punching bag. It's an empowering feeling to punch your stress to smithereens.
5. Improved Body Composition
Combat Sports Fitness Training is great for improving body composition. Ultimately, if you want to lose weight, what you really want to do is improve your body composition – to increase your muscle mass and decrease your fat mass.
Sports Specific or Recreational Training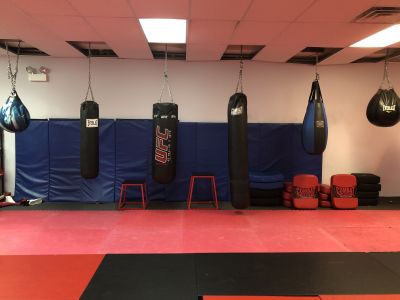 As an Athletic Specialist trainer you will be able to train but not limited to one our following programs:
Martial Arts, Basketball, Baseball, Football, Soccer, Volleyball, Track, Tennis, Gymnastics
If you are an aging adult, teenager, or an adolescent, I will train you to be a weekend warrior, recreational sports enthusiast, trying for your local Elementary, Middle School or High School Team, or just being enabled to walk up and down stairs, we have a wide range of training methods to meet your specific training need or want. My motto is 'YOU DON'T HAVE TO BE AN ATHLETE TO TRAIN LIKE ONE'